Property details
Details: Offering up to 118,000 sq ft of prime 'Cat A' office and high-tech R&D space, over four floors, Building II is an impressive HQ building set within the TusPark Cambridge district at the Cambridge Science Park. 
The Cambridge Science Park offers a wide range of amenities. Members of the Park enjoy access to health and fitness facilities and multiple meeting/networking spaces and cafés. The nearby café at TusPark's Bio-Innovation Centre provides a selection of breakfast and lunch options including Asian cuisine, and is open between 0800-1430hrs Monday to Friday. Nursery provision for children from three months to five years is also available on
the park.
Looking to the future: planning permission has been secured for a 153-bed hotel with extensive conferencing facilities, state-of-the-art gym, pool, coffee shop and restaurant. Ideal for both members of the Park as well as visitors.
Factilities:
Four pipe fan coil air conditioning
LED lighting
540 car parking spaces available in the multi-storey car park
Fully secure cycle parking facilities available within the multi-storey car park
10 showers on the ground floor, plus lockers and changing rooms
Raised access floors and suspended ceilings
Striking reception to inspire both staff and visitors
Space: 21,816 - 118,000 sq ft
Agent: Bidwells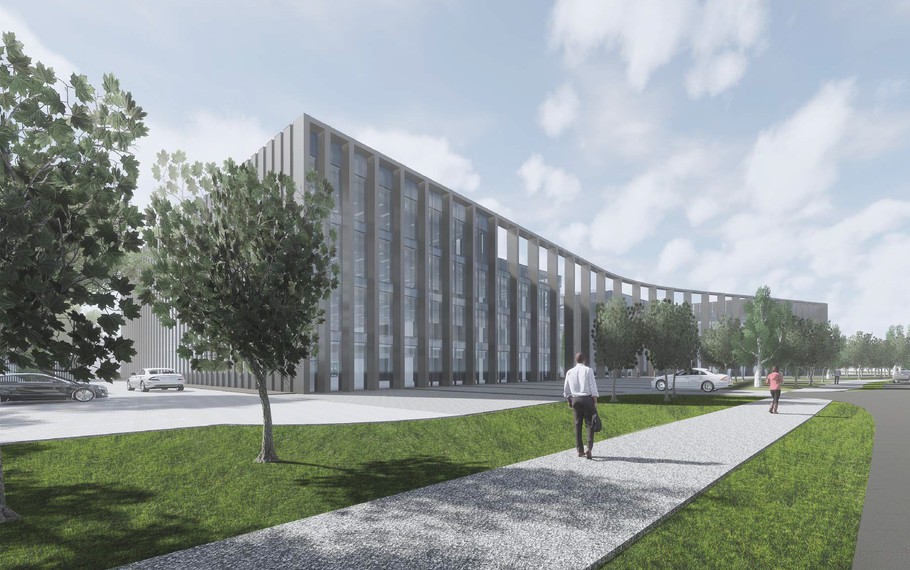 State-of-the-art buildings will provide accommodation for a wide range of occupiers
Learn more about our new buildings