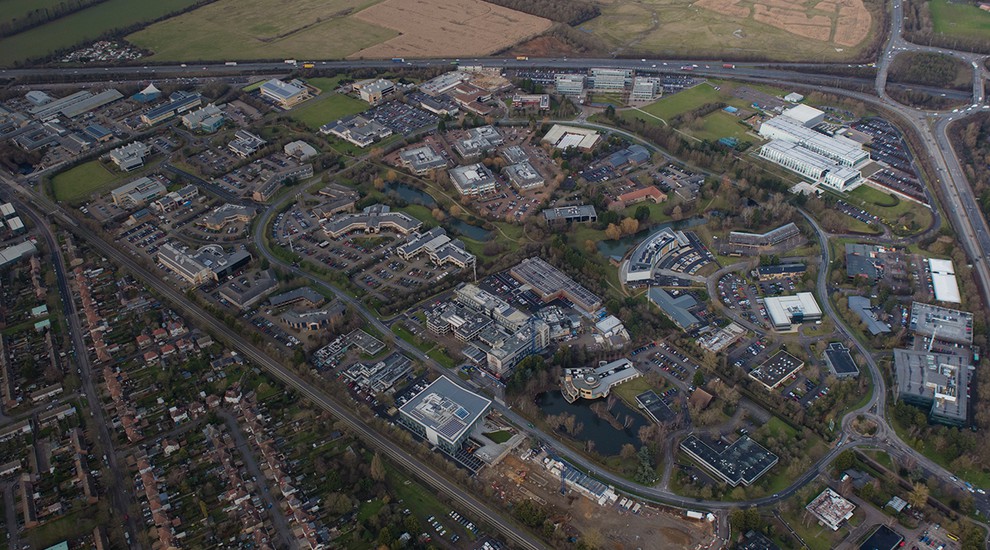 Travelling by road
For many of us a car or motorcycle is a key part to our commute. If you do need to travel by road there are some hints and tips on how to make your journey more efficient.
The Park is located adjacent to J33 of the A14 and less than 10 minutes from J31 of the M11. To find the Cambridge Science Park using in-car satellite navigation, please use this postcode: CB4 0FZ.
The speed limit on the Cambridge Science Park is 30 MPH.
---
Live traffic on the park
We have a number of cameras around the park, and a traffic map with updates in the surrounding areas
Click here to view 
---
Car Share
For some commuters the only available travel choice is a car. Encouraging car sharing to the Travel Plan Plus area can make best use of existing vehicles, save commuters' money, reduce congestion and protect our environment.
Car Sharing is also an effective tool in managing parking demand by reducing the number of vehicles parking at a given site. 
---
Electric vehicle charging points
We have recently installed 12 charging points at Unit 320. These are 7 kWh chargers. The cost is 26p per kWh for non-members of the Park and 20p kWH for members. Members need to email belinda.cotter@connectedkerb.co.uk before they download the app in order to get the 20p rate.
---
CamShare
For a one-stop solution you could join CamShare, a free web based matching service (for both car and cycle journeys) for everyone who lives, works and travels in and around Cambridgeshire.
CamShare is managed by liftshare.co.uk and is funded by the Travel for Cambridgeshire and Cambridgeshire County Council. 
---
AA Driving Advice
Why not check out the AA's Driving advice on how to save money and reduce energy use and pollution?
---
---
All information displayed on this page is indicative and correct at the time of posting. This information is displayed as a guide only.