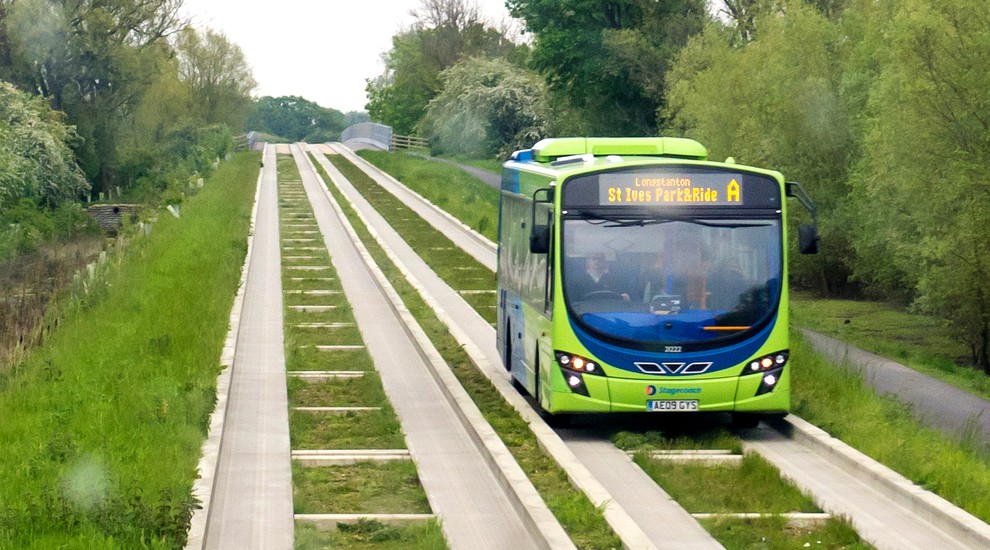 Bus information
The area is currently serviced by seven bus services: Citi 1, Citi 2, 9/x9, Milton Park & Ride, Stagecoach 905, The Busway Route - A and D.
There are bus stops close by to the entrance to the Cambridge Science Park and Cambridge Business Park. Citi 2 stops on Cowley Road adjacent to the Driving Test Centre.
To get the latest LIVE bus arrival and departure times, click here and then zoom on the bus stop of your interest.
---
Bus Timetables
Please click here to see the bus timetables
---
The Guided Busway
The buses runs from St Ives to Cambridge Science Park frequently from 7am - 7pm Monday-Saturday (every 10 to 15 minutes) and on a different time schedule on Sunday. 
Click here for more information
Click here to see the bus timetable and routes
---
---
Real Time Bus Information
If you regularly use buses to get into, out of and/or around Cambridge, download the new Smart Cambridge travel app - MotionMap
MotionMap will provide free-of-charge, real-time information, to all members of the general public depicting the movement of buses and pedestrians, car parking occupancy and road traffic. 
---
PlusBus Tickets
A Cambridge PLUSBUS gives you unlimited bus travel on all bus services run by Stagecoach and Whippet (including Busway services), around your chosen town on participating buses with the purchase of your train ticket.
Click here for more information
---
Bus Fares
For information on Stagecoach fares for Cambridge North, please click here
For information on bus fares from Cambridge North, please click here  
---
---
All information displayed on this page is indicative and correct at the time of posting. This information is displayed as a guide only.

Contact us
Thank you for your enquiry!
We'll be in touch soon.