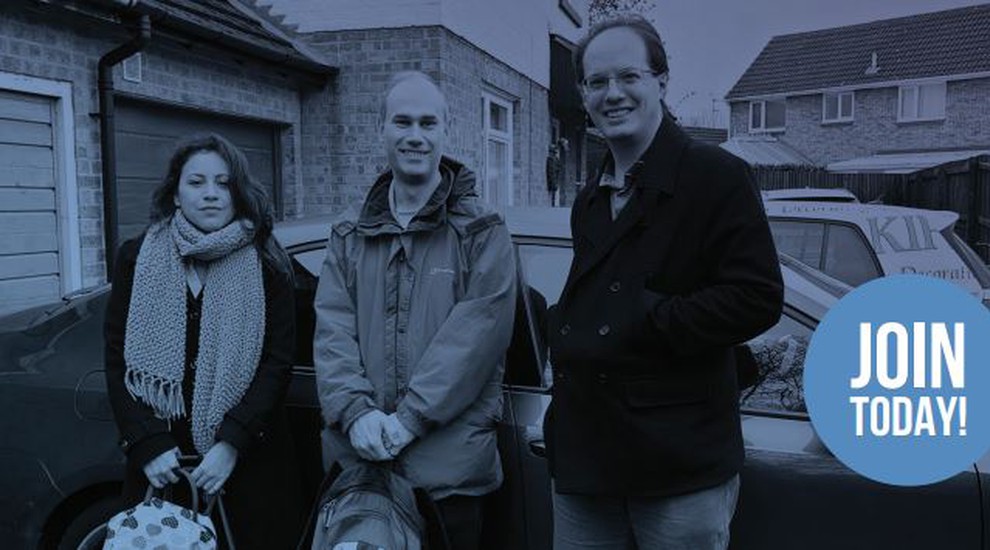 Cambridge Science Park CarShare Club

Cambridge Science Park CarShare Club is a new initiative for people who work on the Park and are willing to car share even just as a one-off event e.g. if your car is in for service, to help reduce congestion especially when the A14 roadworks are set to continue until December 2020 
How it works
Contact us to be added to a dedicated Cambridge Science Park What's App group exclusively for people who live in your town or village and work on the Park. Once in the Group, you can message people the night before offering or requesting a lift for the following day so you have maximum flexibility.
CSP has established 35 groups on WhatsApp i.e. one WhatsApp group for each of the 35 towns and villages. 140 CSP members have joined at least a WhatsApp Group.
Click to view the Car Share Club Poster
Contact us here if you would like to join the CarShare Club
---
What are the legal and insurance implications of car sharing?
The Public Passenger Vehicle Act (1981 Section 1(4)) outlines the rules that govern car sharing. Passenger contributions should be arranged before travel and should not exceed the running costs (including wear and depreciation) of the vehicle for the trip. A suggested price per passenger for your journey should be based on the length of your trip and using HM Revenue and Customs Approved Mileage Payment Allowance. 
In most countries, insurers state that car sharing will not affect an individual's car insurance e.g. the Association of British Insurers clearly states that car sharing won't affect the insurance of their members so long as a profit isn't made: "All ABI motor insurers have agreed that if your passengers contribute towards your running costs your insurance cover will not be affected, as long as lifts are given in a vehicle seating eight passengers or less. This agreement does not apply if you make a profit from payments received or if carrying passengers is your business" (Source: ABI 2012) 
Over 300 insurance providers are members of the ABI, accounting for about 95% of the motor insurance market in the UK. Drivers with any concerns, however, should check with their own insurance company as terms and conditions may vary between insurance providers over time.
---
All information displayed on this page is indicative and correct at the time of posting. This information is displayed as a guide only.

Contact us
Thank you for your enquiry!
We'll be in touch soon.