CWIC 2019: Digitising Industry
Wellcome Genome Campus Conference Centre, Wellcome Genome Campus, Hinxton, Cambridgeshire, CB10 1RQ
Date

26 Jun 2019

Time

08:30 - 19:30

Location

Wellcome Genome Campus Conference Centre, Wellcome Genome Campus, Hinxton, Cambridgeshire, CB10 1RQ
Early-bird prces for the annual gateway to Cambridge's technology community ends 30th April Use discount code: CWIC19CWSP25 for 25% off!
£75 (+VAT) for CW members / £300 (+VAT) for non-CW members until 30th April!
Has technological innovation or industry's eternal drive for better margins been the greatest definer of 21st century economics? 
The unstoppable rise of the internet giants to their current positions has been remarkable – and, at least before the turn of the last millennium, unpredictable. A common phenomenon in the technology community is that key innovations pre-empt their most profitable applications.
This "technology first" viewpoint underplays the extent to which vertical markets have always embraced technological change, and the impact that mature industries have on the economics of next generation communications. Many industries have quickly adopted the implications of the connected world and are now pulling it forwards at pace. And the mobile industry, which has relied hitherto on mass consumerism, is now sprinting to keep up with the diversity of demand arising from the complexity of each vertical market.
At the CW International Conference 2019 we are bringing together technologists and business leaders from six vertical markets to explore industry's future requirements of the digital sector and identify opportunities for collaborative development.
You can follow @CambWireless on Twitter and tweet about this event using #CWIC2019.
Speakers Announced Include
Mansoor Hanif - CTO, Ofcom, UK5G Advisory Board Member, UK5G
Mansoor has 25 years experience of planning, building, optimising and operating mobile networks around the world. In 2011 Mansoor joined EE and was accountable for the technical launch of 4G as well as the Integration of the 2G/3G Orange and T-Mobile networks. Mansoor was Director of RAN and a board member of MBNL (the joint venture of EE with H3G) until 2016. At BT Mansoor was Director of the Converged Networks Research Lab from 2016 to 2018, and led collaboration with UK Universities, innovators, and government bodies. Mansoor was closely involved in the foundation of several cross-industry initiatives to accelerate innovation with disruptive technologies: in the UK, he co-founded the Scottish Innovation Partnership, and internationally participated in the Telecom Infra Project (TIP). From September 2018 Mansoor is the CTO of Ofcom, the UK telecoms and media regulator. As CTO he is head of the technology profession across the organisation, ensuring that the technology aspects of all Ofcom's policy work are informed and robust, and is a member of the Policy and Management Board (the decision-making body at executive level). He also leads Ofcom's activities in network security & resilience as well as engagement with CTOs at our stakeholders, industry bodies and with Government. Outside of Ofcom, Mansoor is also a member of the Advisory Boards of the UK5G Innovation Network, the Satellite Applications Catapult and UCL Electrical and Electronic Engineering Dept.
Jack Lomas - Head of Product, Smart Infrastructure, Mott MacDonald Group
Jack leads product development of Moata, a new tech platform created by the Smart Infrastructure startup team at Mott Macdonald Digital Ventures. Tasked with developing the product and scaling it from it's existing application in the New Zealand utilities market, Jack works with clients to grow Moata as a real-time insight tool for asset owners.
An experienced business leader, Jack co-founded SenSat, an AI tech startup awarded 'Startup of the Year' (NCE Techfest) that transformed civil infrastructure projects through recreating the physical environment into specialised digital twins, converting manual and physical tasks to digital and automated. Passionate about working collaboratively with industry partners to leverage skills to identify new opportunities, Jack has a track-record for high-profile partnerships including Oracle and PWC.
Prior to SenSat, Jack joined IBM Hursley Labs straight from school, aged 18, and was transferred to Defence and Intelligence contracts with the UK Government Security Agencies and MoD, to explore uses of data for purposes of improving national security on the UK boarders. After 4 years, Jack left Defence and Intelligence to lead the solutioning and deployment of a machine learning threat detection system on the NHS Payroll (1.2m people, 4th largest in the world).
As head of telecoms and mobile at Cambridge Consultants, Derek leads the company's collaboration within the sector. Central to Derek's role at Cambridge Consultants is helping create breakthrough innovation that transforms the delivery of high-performance communication for their partners; from mobile carriers and ISPs, to vendors and component manufacturers. With over 20 years' experience in mobile technology, Derek has held a range of multinational senior management roles and has a wealth of expertise across all generations of mobile and broadband technology, including LTE-A and 5G. Derek holds a PhD in telecommunications from the University of Bristol.
Chris Regan - Head of Business Development, EDF Energy
Nik Willetts - President & CEO, TM Forum
Dan Clarke - Strategy & Partneships Manager, Smart Cambridge
Start-up/Scale-up Zone
We are delighted to announce that CWIC 2019 will include a Start-up/Scale-up zone within the CWIC exhibition. We are looking for 10 exciting companies who will be given the opportunity to present their vision and innovative solutions to the conference delegates. Email: [email protected]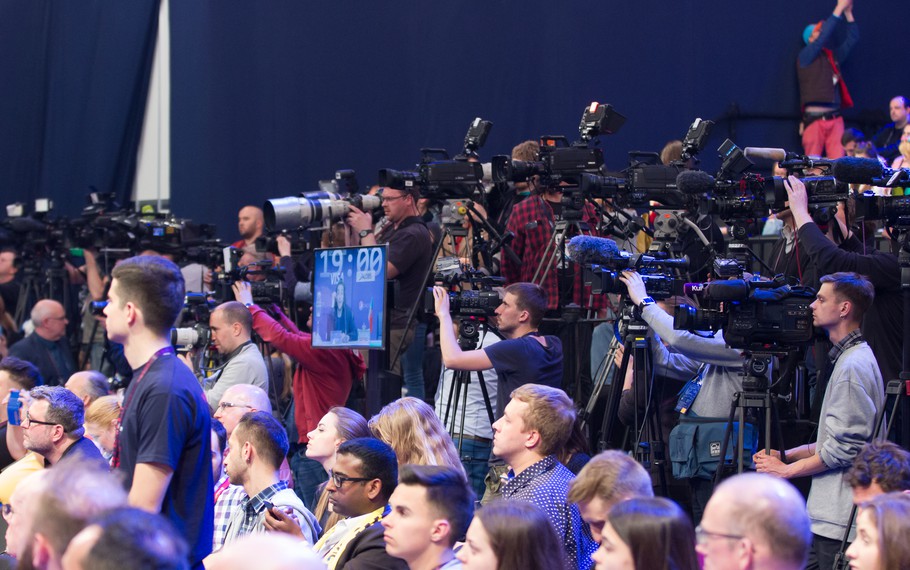 Take a look at events in Cambridge and beyond