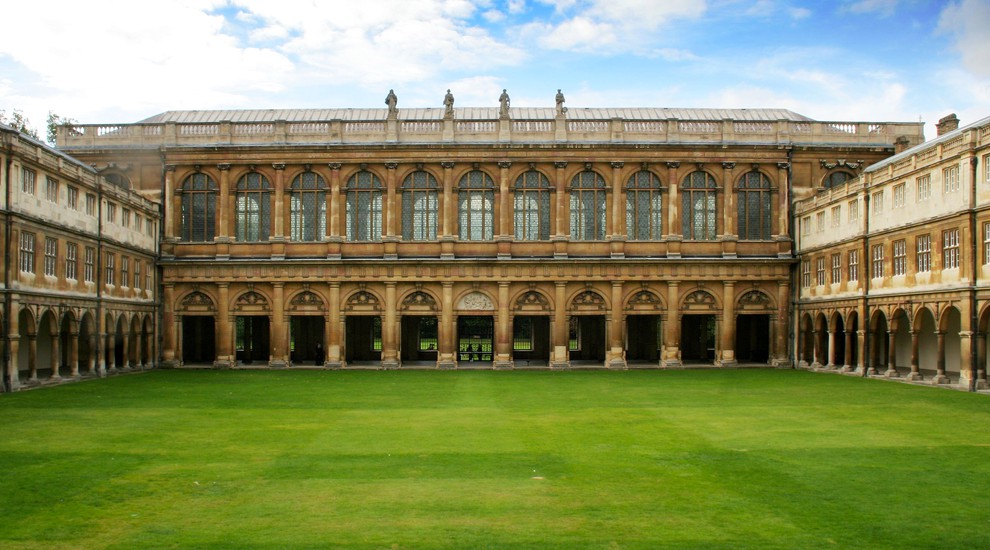 Trinity College Undergraduate Internship Programme 2020
Trinity College/Cambridge Science Park - Undergraduate Internship Programme 2020
Following the success of last year's pilot programme, this summer we are offering Trinity undergraduate students the opportunuity to work for a company on the Cambridge Science Park. Students will be paid £386 per week and will be offered accommodation at College for the duration of their internship.
To apply for any of the projects detailed below, please email your CV to jeanette.walker@cambridgesciencepark.co.uk quoting your name and the project number in the subject line. There is no limit to the number of applications you can make. Important dates:
5pm Thursday 5 March = closing deadline for applications
5pm Tuesday 10 March - you will be notified if you have been selected for any interviews
Thursday & Friday 12 and 13 March = interviews will be held at the Cambridge Science Park
Curious to know more about internships on the Cambridge Science Park?  Scroll to the end of this page to read the experiences of some of the students who worked here last summer.
---
Meet some of last summer's interns
Charlene Tang - Heartfelt Technologies
All in all, I thought it was a fantastic opportunity that I will continue to build on.  I had just started to explore the biotech start-up space, primarily through two Venture Create Weekends at the Judge Business School. From this, I was eager to gain hands-on experience of how a technology is built and scaled past ideation, and critically, the skill set necessary to do so effectively.
I would definitely, whole-heartedly recommend such an experience to other students, especially those with prior research experience looking to purse PhD study and curious about how to broaden the impact of our work in the lab.
In particular, I am so grateful for the team - Oriane, Shamus, Gareth and Melanie were the most inspiring individuals and were fundamental in establishing my approach to team building, management and growth.
---
Prabhvir Marway - 2 weeks at HeartFelt Technologies
Whilst I was at HeartFelt, I was set a clear goal of analysing and preparing data collected from their new device for submission to the 2019 European Society of Cardiology's annual conference (the deadline  for submission being during the last week of the internship). To do this I analysed images from 220 patient days across the first six NHS patients, considering the suitability for artificial intelligence techniques to be applied on the data set. This was done with manual data labelling, followed by analysis with Python. Considering the promising results, I was then able to author a successful submission to present our findings at the European Society of Cardiology's Digital Summit, 2019. We are also currently in the process of drafting a pilot study for submission in BMJ Open. This process drew upon my existing team-working and technical skills (medical background, writing papers) as well as developing new ones (programming). I had to learn how to work well in very small, often overstretched, teams in order to meet tight deadlines. I also gained a first-hand look at the unique world of start-ups, and how their business models operate.
For students wishing to see how companies operate on a day to day basis, as well as the opportunity for mentorship in broad areas (business and technical), internships are a fantastic way to go about this.
Overall, the two-weeks at HeartFelt, despite passing quickly, was very positive. I was proud of being able to provide a tangible and useful step forward for the company. Furthermore, I was able to be directly involved in the development of a piece of medical technology and exposed to everything that comes with it. The start-up culture was a refreshing experience for me and understanding the hurdles that medical technology companies face allowed for an interesting comparison with my clinical experiences. Additionally, it was fascinating to see a real-world application of artificial intelligence and discuss it with experts – I found myself constantly challenging my own misconceptions.
---
Areej Emarah - 10 weeks at Spectral Edge

New Skills - software engineering skills including improved Python and systems level design
Internships are a great way to fill holidays while doing something useful and gaining tonnes of new skills that are inevitably very handy when trying to find long term employment. In addition, I believe internships help with improving at your degree since they give an insight into industry.
I wouldn't say there's very much to improve in last year really. I had a brilliant experience with Spectral Edge that I am very grateful for!