Cambridge is home to a number of daily markets selling everything from fresh fruit and veg, to books and jewellery. There are also a number of specialist Arts & Crafts markets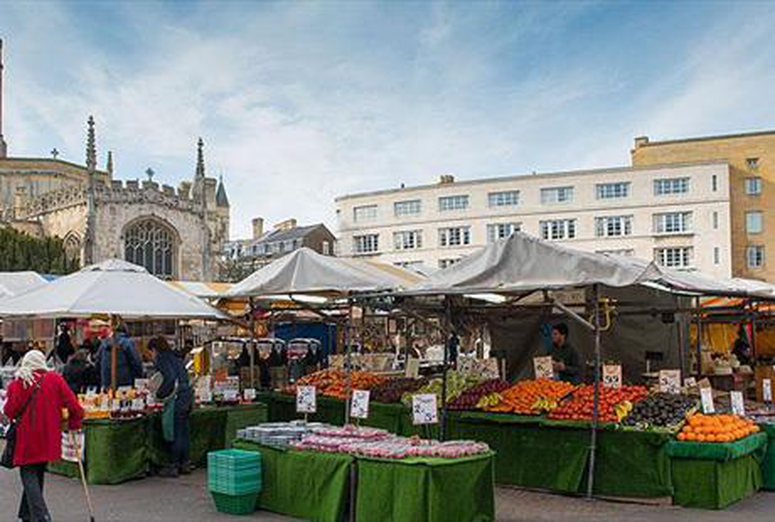 Cambridge Market 
Cambridge Market is held daily in the Market Square for fruit and vegetables, flowers, garden plants, clothing, footwear, health foods, fresh fish, freshly ground coffee and tea, sweets, crafts, CDs, souvenir clothing, jewellery, books and second-hand bikes. There is a Farmer's Market on Sundays. Cambridge Craft Market is held in All Saints Garden every Saturday.
https://www.facebook.com/cambridgemarketuk
---

Sunday Arts & Crafts & Local Produce 
Located at Market Square, crafts including pottery, painting, photographs, furnishings and sculpture. Local farmers selling organic food.  Open every Sunday and Bank Holiday from 10 am - 4 pm
https://www.facebook.com/cambridgemarketuk
---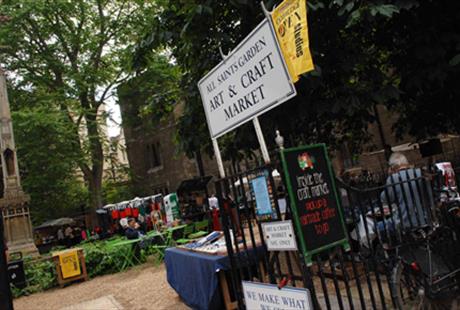 All Saints Garden Art & Craft Market 
Located in All Saints Garden, opposite Trinity College. Wide range of local arts and crafts.  Held on Saturdays all year round plus Fridays in June, July and August.  Also open Wednesday to Saturday in December.
http://www.allsaintsmarket-cambridge.org.uk/
---
---
All information displayed on this page is indicative and correct at the time of posting. This information is displayed as a guide only. Please seek independent advice on any information listed