New developments in and around Cambridgeshire
There are many new developments in and around Cambridge. Below are a selection of the key sites that are built and others that are currently under development 
---
Darwin Green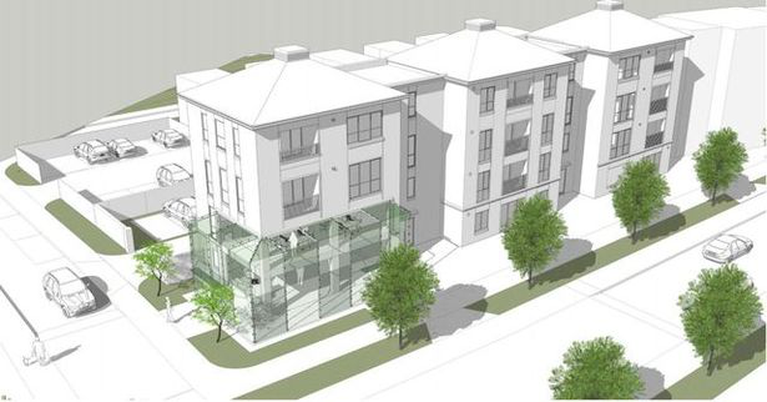 In total there are plans for 1,593 new homes, with 40 per cent of them being listed as affordable housing. There are also plans for a primary school with a children's centre, retail units, a central park, and allotments.
---
Northstowe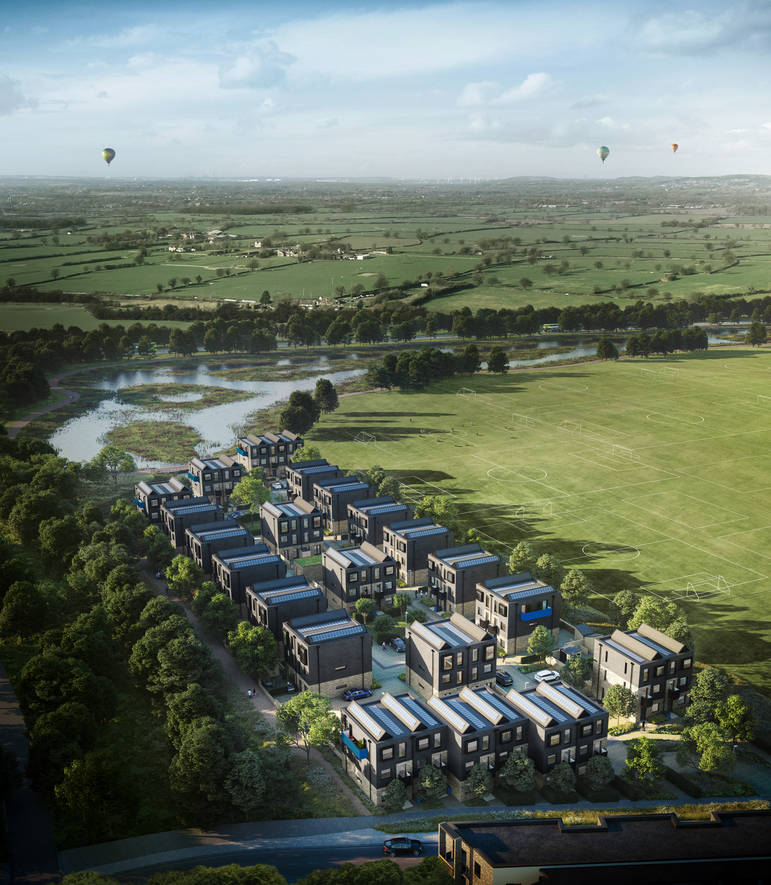 The Northstowe development, will become the biggest new town since Milton Keynes, with plans to have more than 10,000 homes on the former RAF Oakington site. The new town will fall in the Longstanton ward of South Cambridgeshire District Council.
Inholm is Northstowe's latest neighbourhood from House by Urban Splash. Modern, sustainable, and bold in design, community solely at its heart, House utilise modern methods of construction to bring a new way of living to Northstowe. The first phase of 43 semi-detached and terraced homes, are built around landscaped squares, communal spaces, and greenery to create a sense of open, flowing movement.
This contemporary neighbourhood, adjoining Northstowe's secondary school and Martin Bacon Academy will also be effortlessly linked with the future town centre and Cambridge by planned guided busways, cycle routes and footpaths. Only a 32-minute cycle to Cambridge Science Park, we ensure you live well by accident!
---
Trumpington Meadows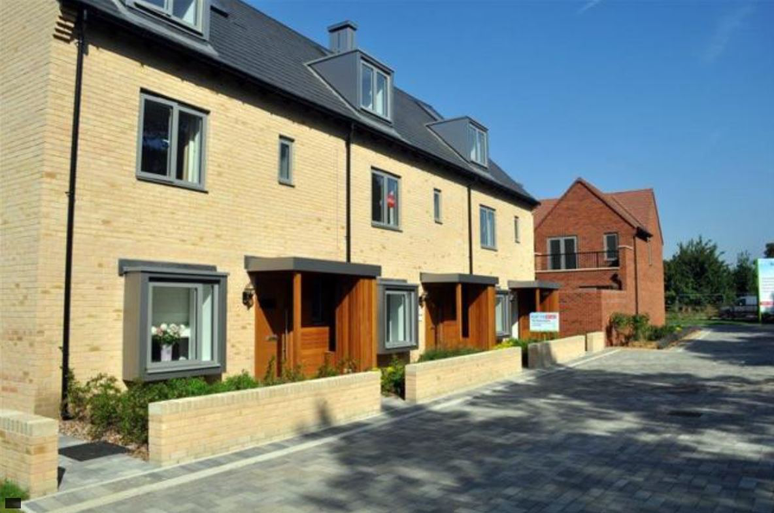 With a community already taking shape, Trumpington Meadows is set to become one of the key residential development locations in the Cambridge area, delivering the new homes the city needs to support its future growth. 40% of the homes at Trumpington Meadows will be 'affordable' and delivered by Cambridge Partnerships 
http://www.trumpingtonmeadows.com/vision/the-project.aspx
---
---
Great Kneighton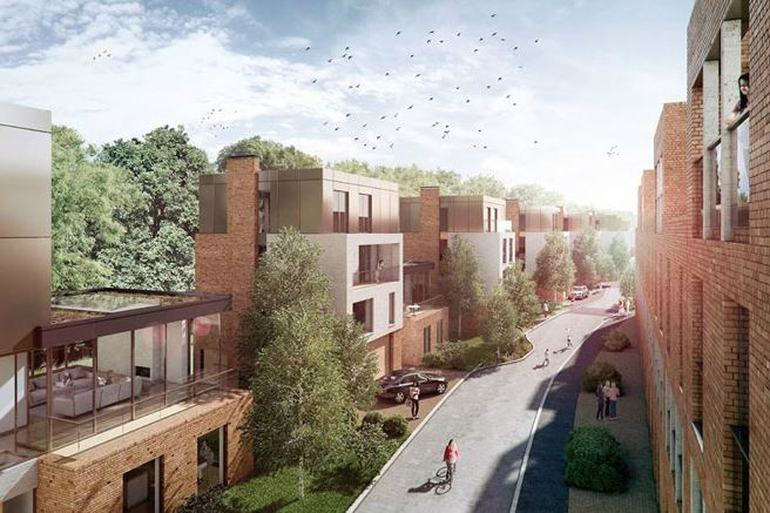 Just minutes from Cambridge city centre, Great Kneighton is an exceptional new development being created by Countryside Plc, in one of the most sought-after areas in south Cambridge.
At the heart of Great Kneighton is an attractively designed central square that will host essential facilities and services including a new community/health centre, library, shops, offices and transport hub. 
http://www.greatkneighton.co.uk/
---
---
Bourn Airfield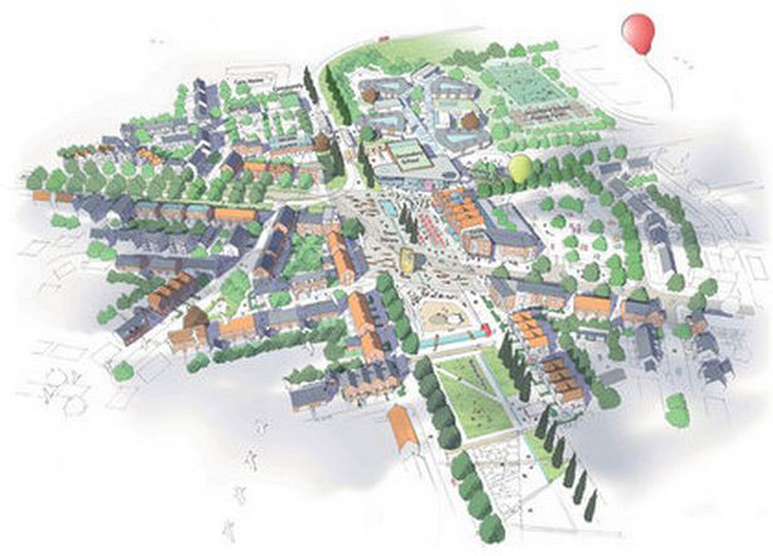 The 270-hectare site lies six miles from Cambridge City Centre, and proposals included a mixture of housing, two primary schools, a secondary school, shops and sports and leisure facilities.
The site's developer, Countryside, wants to focus on improving connectivity between the site and surrounding areas, with routes for public transport being included in the plans.
http://www.bournairfield.co.uk/
---
Waterbeach Barracks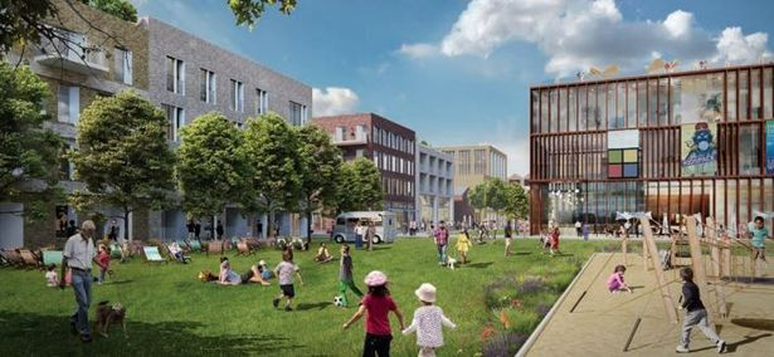 Plans for new homes on the site of the former army barracks in Waterbeach have been approved. The plan also includes new schools and a health centre, as well as significant transport investment and green space on the 715 acres of browfield land at the barracks.
It boasts a yachting lake, beach, outdoor theatre, bars, and a boulevard, and a lakeside development complete with penthouse homes and nine new schools.
The new village would be twice the size of Cambourne, and the first homes are set to appear in 2022. With plans for shops and schools included, it is also hoped that it will benefit members of the existing community in Waterbeach.
https://www.waterbeachbarracks.co.uk/principles/
---
Wing, Newmarket Road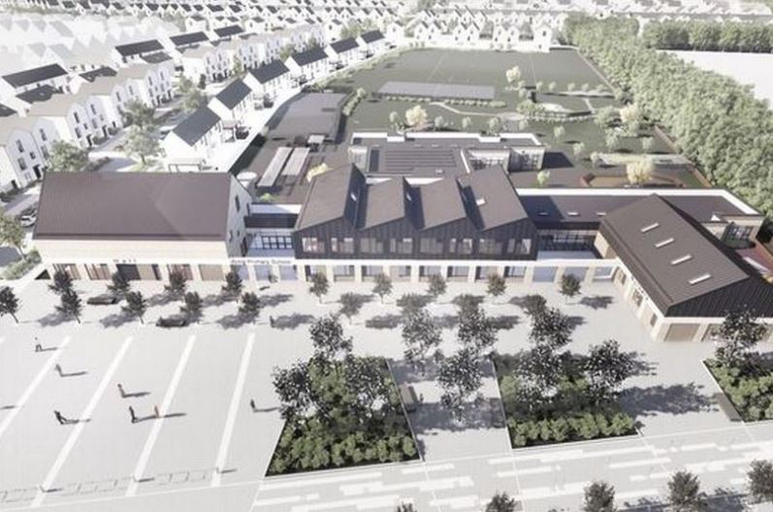 Wing, a major new quarter is planned for the city, with 10,000 to 12,000 homes earmarked for farm land north of Newmarket Road.
The housing will form part of a "sustainable new urban quarter" with a primary school for more than 400 children and a 52-place nursery.
According to a design access statement submitted along with the plans by rh partnership architects the aim is to "design a nationally recognised centre of excellence, both in the quality and inspiration of the school building and environment".
---
Winteringham, St Neots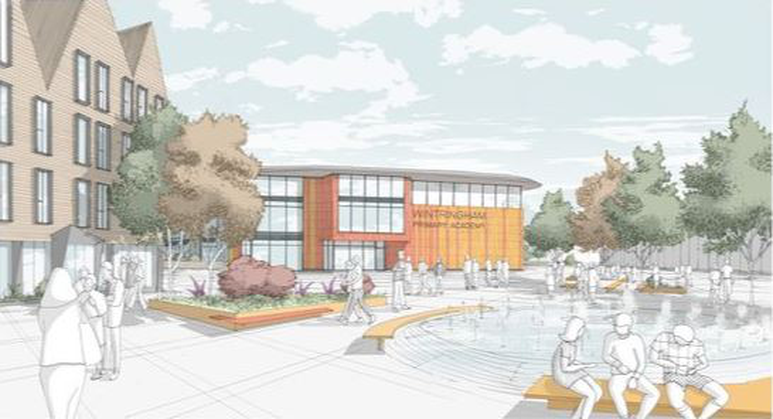 The Wintringham development near St Neots, will bring two new primary schools, health facilities and 63,000 sqm of business space to the area.
Its development was established in Huntingdonshire's 2009 Adopted Core Strategy and is part of the 2010 St Neots Eastern Expansion Urban Design Framework.
Approved in November, 2,800 new build homes are set to be constructed, with planners hoping to have the first residents living on site by the end of 2019.
---
Other developments 
Cherry Hinton
A new housing development planned for land north of Cherry Hinton, which could bring 1,200 new homes to the area, 40 per cent of which will be affordable.
South East Cambridgeshire
The district of South East Cambridgeshire is set to get nearly 12,000 new homes under its 2015 Local Plan.
East Cambridgeshire District Council asked landowners to put forward sites for the creation of 11,400 new homes and 6,900 new jobs across the district.
In Ely, vast empty fields to the north east, towards Chettisham, have been earmarked for housing-led mixed allocation use.
Cambourne
The existing new town of Cambourne is also set for expansion with 969 houses, a primary school, shops and parks. 
The site has been previously identified by South Cambridgeshire's District Council as a good location for new homes. In January 2017 the council granted outline planning consent for up to 2,350 houses to be built, along with a secondary and two primary schools, as well as community and sports facilities.
Alconbury Weald
In Alconbury Weald, plans for 1,000 new homes have had plans submitted to Huntingdonshire District Council.
The houses would also come with a new secondary and special needs school, shops and employment space.
Over the next 15 years, the area will be developed in phases, each of which will provide new facilities and infrastructure.
http://www.alconbury-weald.co.uk
---
Sources: Cambridge News
All information displayed on this page is indicative and correct at the time of posting. This information is displayed as a guide only. Please seek independent advice on any information listed