There are a number of options if you are looking for a private hospital in Cambridge
---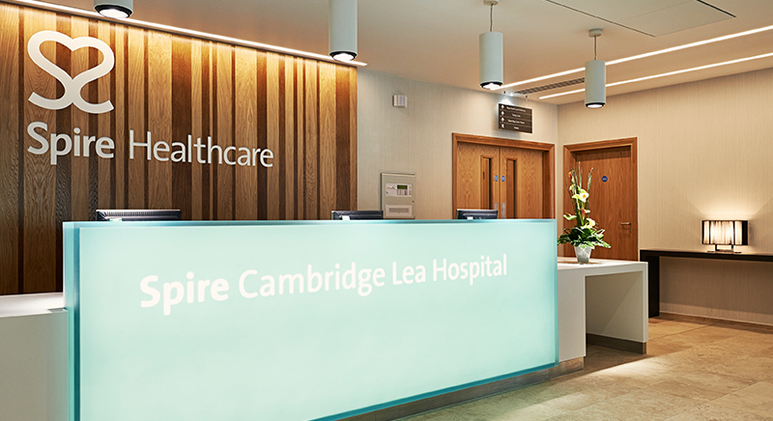 The Spire Cambridge Lea Hospital
Services are available to everyone – whether insured with BUPA, AXA PPP, Norwich Union or another private health insurance company. One-off private treatment is also available with a fixed price agreed in advance. Services delivered to NHS patients on behalf of the NHS.
There is a rapid access breast clinic - BUPA has accredited the hospital as a breast care centre of excellence. Teams also treat skin cancer, prostate cancer, bladder cancer and lung cancer. BUPA approved hospital for gynaecological and bowel cancer.  Sports and exercise medicine unit offers expertise in sports medicine led by a consultant in sports and exercise medicine.
Plastic surgeons perform a range of cosmetic surgery including breast enlargement, breast reduction, nose reshaping, facelift, eyelid surgery, abdominioplasty (tummy tuck) and liposuction. Specialise in cardiology, orthopaedic surgery, neurosurgery, gynaecology and ophthalmology. Cambridge Orthopaedic Group (COG) is equipped to carry out modern joint surgery such as hip resurfacing (Birmingham hip), hip replacement and knee replacement. Our radiology department offers a comprehensive service including X-ray, ultrasound and CT technology.
---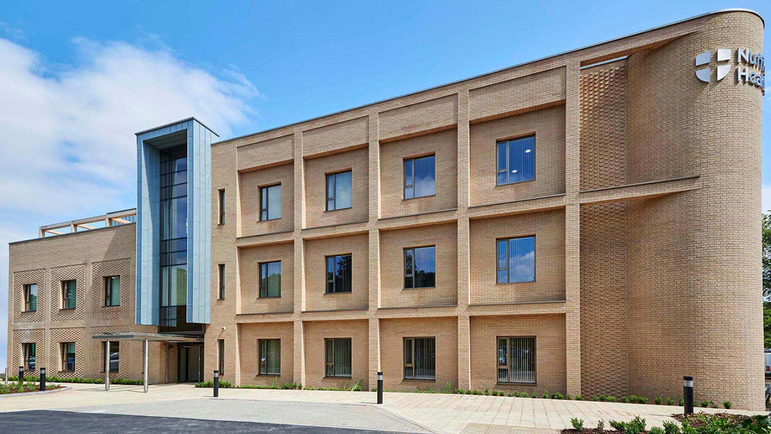 Nuffield Hospital
Patients from all private medical insurers including Bupa, Aviva, AXA PPP, Simplyhealth and Standard Life and Nuffield Health are welcome.
Cambridge Hospital was acquired by the Nuffield Health Hospitals Group in 2003. The hospital has 46 beds and four operating theatres for major and minor surgery. It employs 120 permanent staff and accommodates the practices of 200 consultants working across a broad range of disciplines. The hospital's main specialties include the care and treatment of cancer, orthopaedic surgery and ENT and general surgery.
---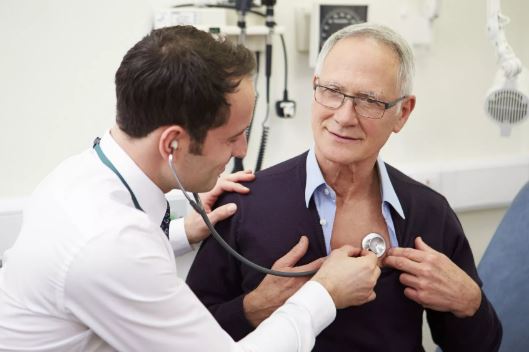 Cambridge Heart Clinic
High quality care for private patients in a dedicated cardiology centre based within Addenbrooke's Hospital. Services include outpatient based investigations such as screening, echocardiography and stress tests, as well as interventional cardiology procedures that include angiography, electrophysiology, pacemaker and cardiac device implantation.
Heart clinic comprises a welcoming outpatient suite operated using a 'one-stop-shop' approach and a fully equipped catheterisation laboratory with a recovery ward of private patient rooms.
---
All information displayed on this page is indicative and correct at the time of posting. This information is displayed as a guide only. Please seek independent advice on any information listed