There are hundreds of pubs in the Cambridge area including The Eagle which is possibly the most famous of Cambridge pubs with its ceiling of signatures of Second World War pilots. It is also where Crick and Watson came to drink during the period they were working on the structure of DNA.
---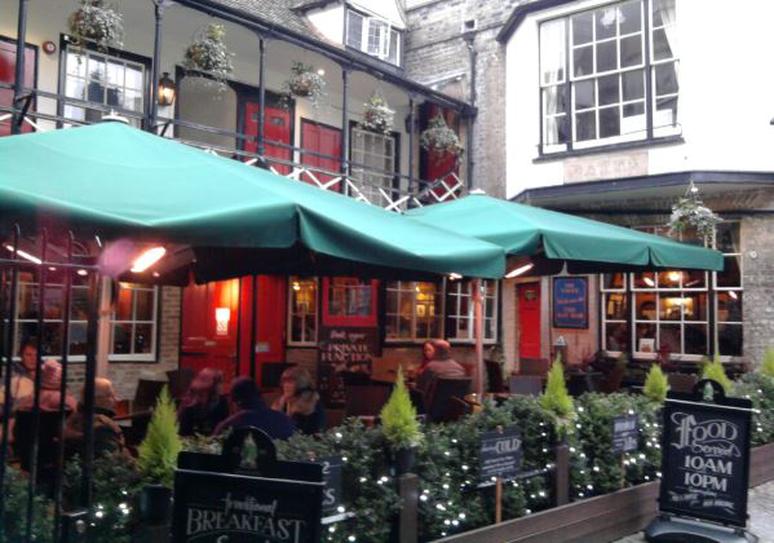 The Eagle Pub
Originally opened in 1667 as the 'Eagle and Child', The Eagle is one of the larger pubs in Cambridge, England, on the north side of Bene't Street in the centre of the city. The Eagle is a Grade II listed building.[5] The street frontage is of circa 1600, with a galleried 19th-century wing behind, facing the courtyard. Opposite the pub is St Bene't's Church, the oldest standing building in Cambridge
---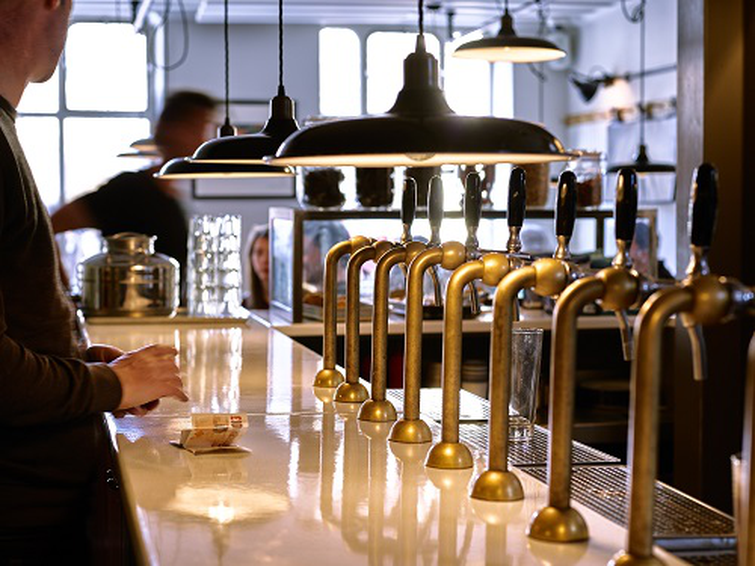 Cambridge Pint Shop
A cheerful pub on two floors, this place has a fantastic range of drinks and up-to-date tasty food, which ensures it is always packed with customers of all ages. The bar and dining rooms are simply furnished with wooden tables and chairs and cushioned wall seating on parquet floors, industrial-style lamps hanging from the ceiling and bird prints lining the walls; background music.
Efficient, friendly staff keep Kirkstall Black Band Porter, Nene Valley Simple Pleasures, Oakham Citra and a couple of quickly changing guests on handpump, up to 17 craft ales, a good choice of wines and around 100 gins.
---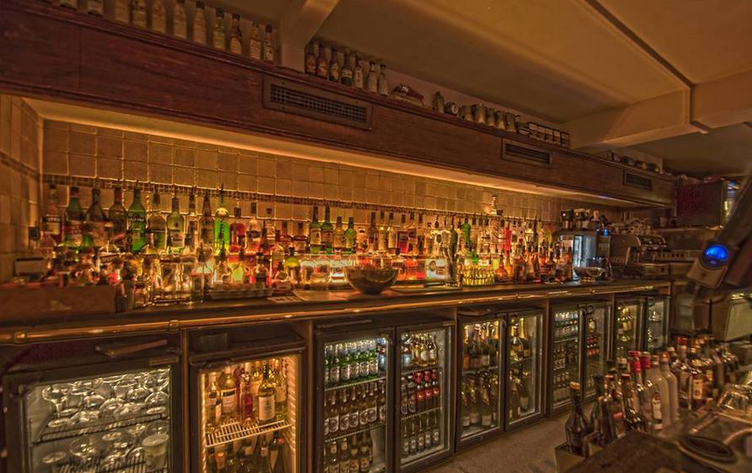 La Raza Bar
Under the cobbles of Rose Crescent in central Cambridge, La Raza is a warm and welcoming basement bar & tapas restaurant – the perfect place to kick back and unwind. Since 2003, La Raza has been serving Cambridge folk with outstanding cocktails & tapas, and entertaining them with live music and DJs.
Visit during the day for one of their delicious barista coffees, or a tapas style lunch, or come in the evening for cocktails and sharing dishes.
The venue is available for private hire, cocktail workshops, and also has a full calendar of live music and events.
---
All information displayed on this page is indicative and correct at the time of posting. This information is displayed as a guide only. Please seek independent advice on any information listed