A Park as smart as the companies and people who work here
Tried, tested – and implemented
Smart paving slabs
Paving slabs that improve air quality? Yes, that's right. Tobermore's granite paving outside the Bradfield Centre is using innovative nanotechnology to breakdown nitrogen dioxide and turns this pollutant into harmless nitrates that are washed away by rain. The paving reduces pollution by up to 25% and the technology never wears out – as long as the AirClean paving remains, it keeps working. There's a short video below which will explain this in more detail:
---
Tried and in testing
Smart Transport
Autonomous vehicles are among the innovative transport systems the Cambridge Science Park is exploring with Connecting Cambridgeshire.
Deliveries direct to your car boot
Innovative start-up Carrie Delivery trialled their latest technology – deliveries direct to your car boot - at the Cambridge Science Park in January. All that's needed is a mobile app that securely transmits keys to unlock and relock your car boot.
---
Improving Energy & Sustainability
Making the Park's buildings more energy efficient and recycling resources is a key aim of the sustainability masterplan developed by Hilson Moran.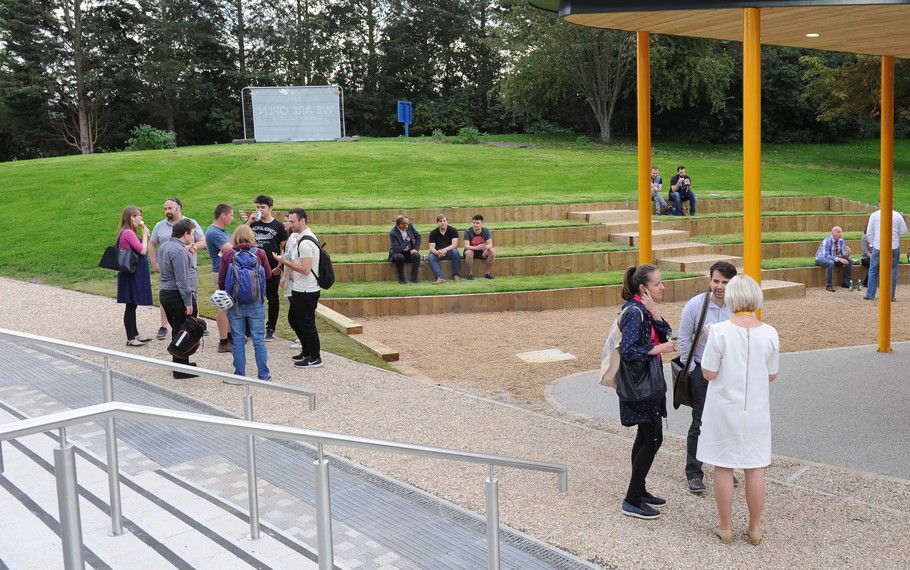 An integrated community of high growth businesses