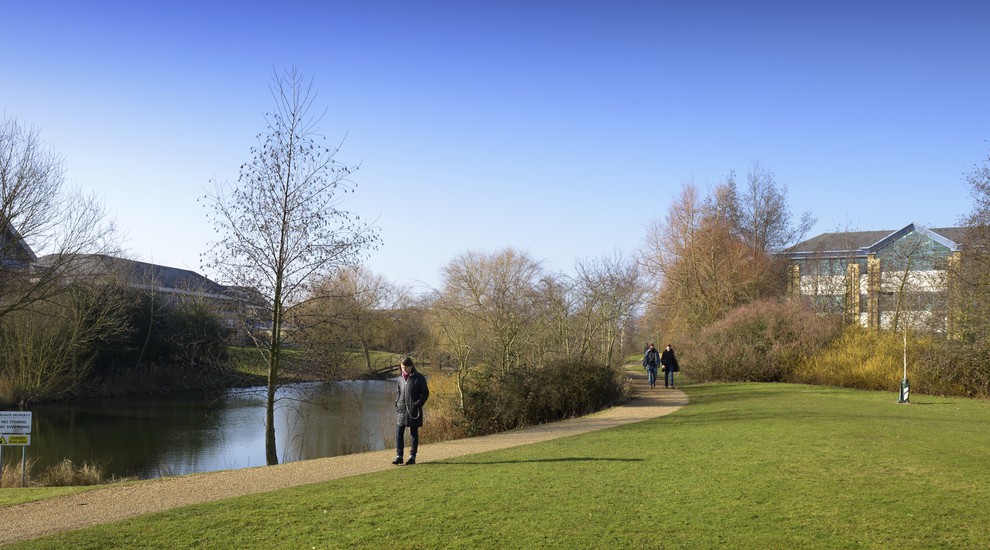 The beauty of nature in the spirit of science
Work outdoors, relax at lunchtime, enjoy after-work events
The Park's 152-acres includes a central protected zone of lakes, natural habitat, mature trees, shrubs and grassed areas.
Actions arising from It's Your Park - Summer 2021 Survey
Central Park Lighting
We have been advised by Bidwells, the Park's managing agents, that the lighting for the Central Park path has been ordered but unlikely to be installed before early November. If you would like a free torch meantime, please contact Kim.

Picnic tables
We have more picnic tables on order. If you have specific areas where these should be located, please contact Kim.  

Lakeside terraces, winter garden, network of footpaths
We are discussing these projects with our firm of landscapers - more to follow.

Contact us
Thank you for your enquiry!
We'll be in touch soon.