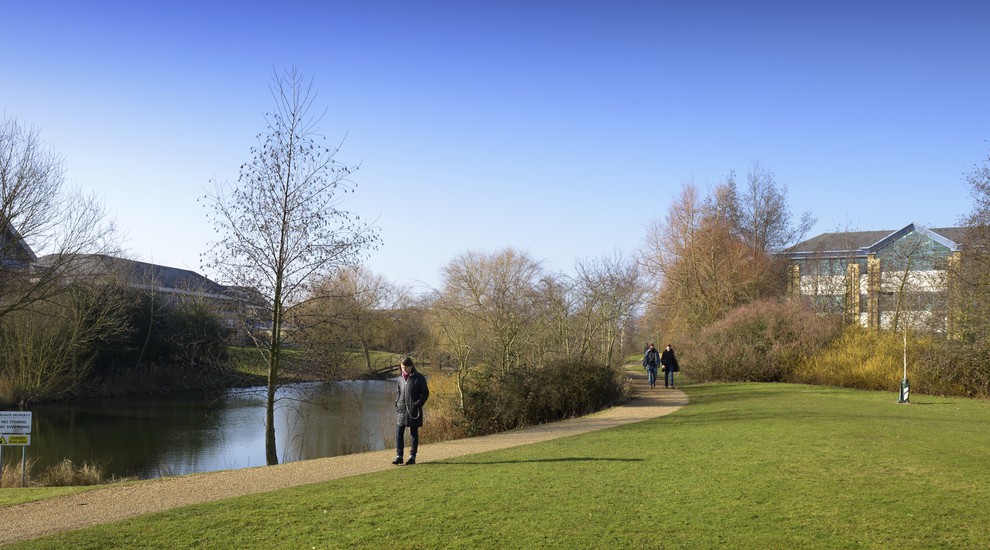 The beauty of nature in the spirit of science
Work outdoors, relax at lunchtime, enjoy after-work events
The Park's 152-acres includes a central protected zone of lakes, natural habitat, mature trees, shrubs and grassed areas.
To make better use of the Park's natural assets, we are developing plans for 'Central Park', to include a social hub, with amphitheatre and lakeside stage, tranquillity zones, fitness facilities, an orchard and eating spaces.
The Social Track will attract joggers, cyclists and walkers with its soft-impact surface, lighting  and fitness stations along the circular route.
Adjacent to the Guided Busway, the Plaza will welcome visitors and residents to the Park whether they arrive by guided bus or from Cambridge North. Pedestrian and cycle routes will radiate from the Plaza to all areas of the Cambridge Science Park.

Contact us
Thank you for your enquiry!
We'll be in touch soon.